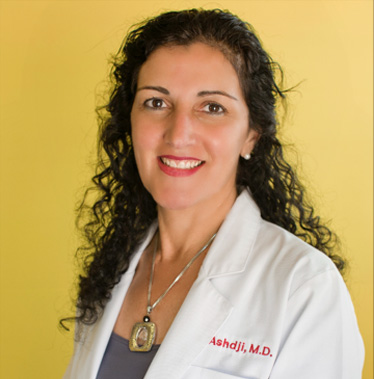 The best things in life come to those who take care of their health...
Reswan Ashdji, MD
Provider
Dr. Ashdji was born in Israel and moved with her family to Florida in 1976. She completed her Bachelors of Science at the University of South Florida in Tampa. She attended the Ross University School of Medicine and then did two years of clerkship at Cook County Hospital in Chicago, Illinois. From 1987-1990 Dr. Ashdji completed her internal medicine residency at Helen Fuld Medical Center and St. Francis Medical Center in Trenton, NJ. She practiced for 3 years at Lower Bucks Hospital. In 1993 she moved to St. Augustine to be closer to family and opened her private practice.
During her 26 years of practice she focused on traditional internal medicine and urgent care. She has a passion for healthy living, preventative medicine, and weight loss. Dr. Ashdji believes in overall health and ran a successful weight loss program. She also promotes and specializes in anti-aging medicine while educating patients on the importance of being an advocate of their own health.
Some of Dr. Ashdji's hobbies include running, playing tennis, and enjoying the outdoors. She loves our beaches here in St. Augustine. She also gets to enjoy her love of traveling with her husband while visiting her 3 daughters.