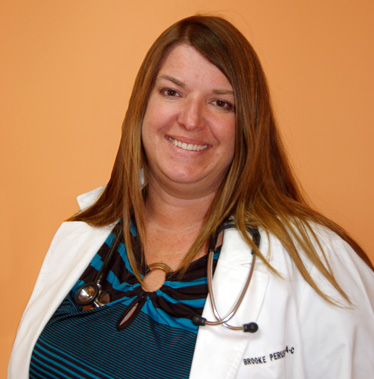 The best things in life come to those who take care of their health...
Brooke Perussina, PA-C
Provider
Brooke Perussina is a native to North Florida. While living in Guatemala for 18 months during college as a welfare missionary, she became interested in the medical field. She has been working full-time as a physician assistant since 2001 in family practice/urgent care.
She received her Bachelor's degree from Brigham Young University and her Master's Degree in Physician Assistant Studies from Finch University of Health Sciences/The Chicago Medical School. She is fluent in Spanish and enjoys seeing a wide age and range of patients.